BACKGROUND&HISTORY
2017
・Laurett's was born as a product brand created by Maruyasu Seiki Co., Ltd., which specializes in processing external parts with a focus on beauty.
・Launched the first product, "MLK Fountain Brush Pen"
2018
・"LBP Ballpoint pen" released
・Received the Japan Stationery Award 2018 Design Category Excellence Award
2020
・Winner of IF DESIGN AWARD 2020
・"Stealthread Fountain brush pen/Fountain pen" released
・Won the London International Creative Competition Shortlist
2021
・"Laurett's R" released
2022
・"Laurett's R2.0" released
-Our Background-
Maruyasu Seiki Seisakusho Co., Ltd.
Exterior parts processing in pursuit of beauty "Extra shine milling"
The company mainly processes non-ferrous metals such as aluminum and resins in Suwa City, Nagano Prefecture.
Cutting is a process in which materials are painstakingly carved out of solid material, allowing for highly accurate and precise processing. Our high quality, backed by the technology and know-how we have honed in-house since our founding, is one of the best in the industry.
Call own technology "Extra shine milling" which specializes in "exterior parts" that touch the human eye and hands, and the products created through this technique are known for their beauty and high quality, making them highly sought after in Japan and overseas. It has been used in a wide range of applications, including car parts, high-end home appliances such as cameras and audio equipment, and, in recent years, aviation and medical equipment.
Focusing on knurling, which has been our signature technology since our founding, we have developed our own product brand, Laurett's, with a focus on beautiful appearance, by generously applying world-class processing techniques such as spin processing and diamond cutting.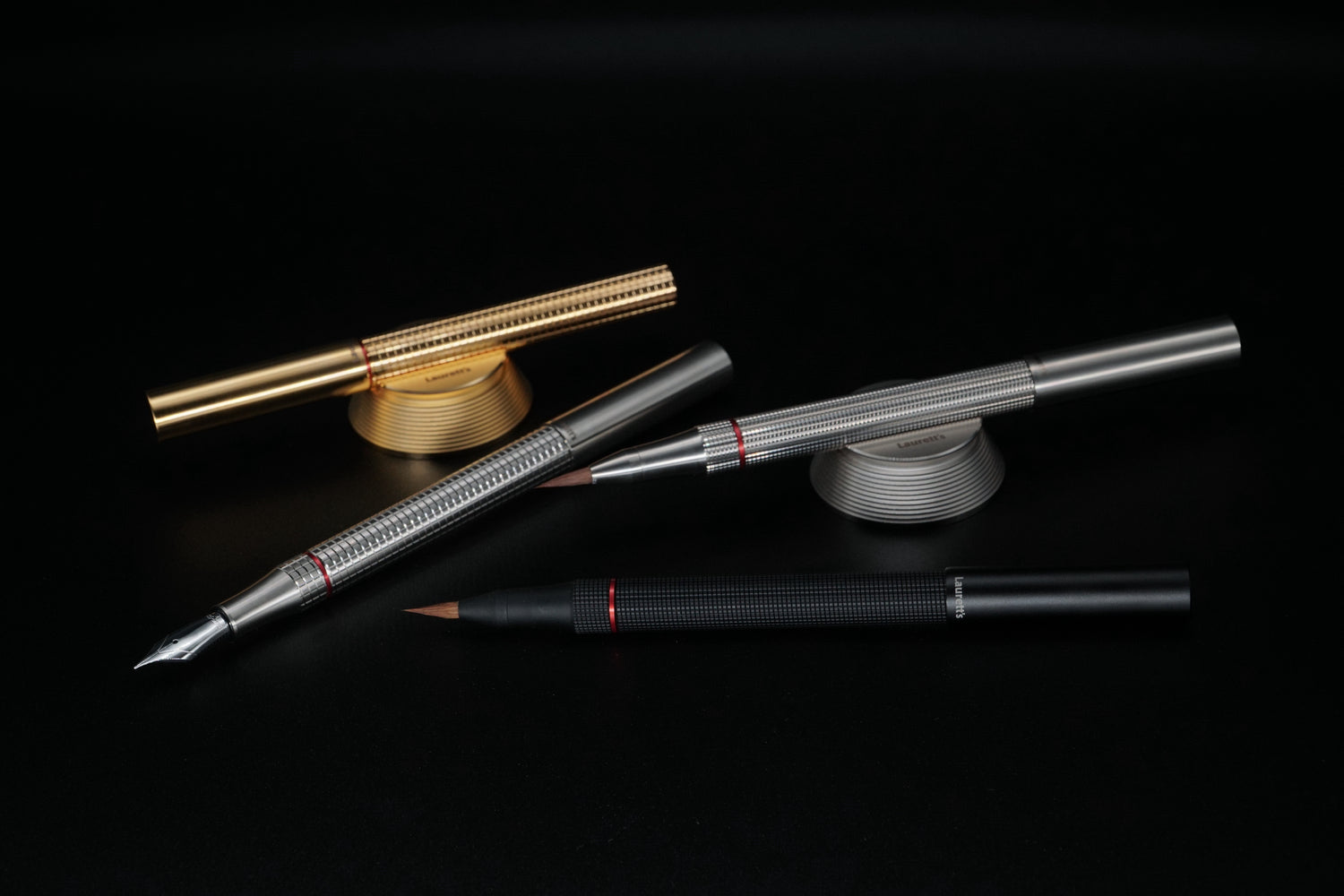 London International Creative Competition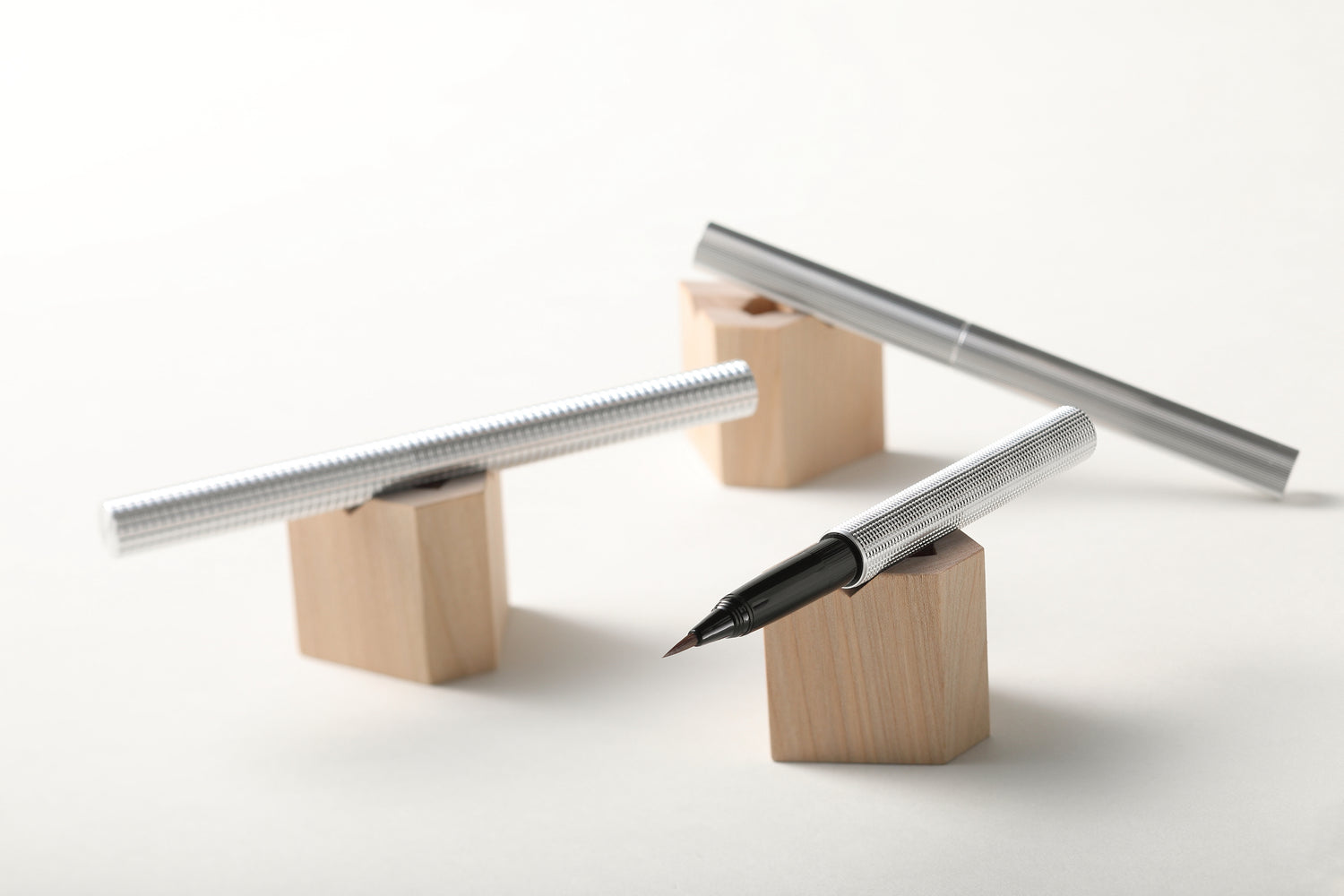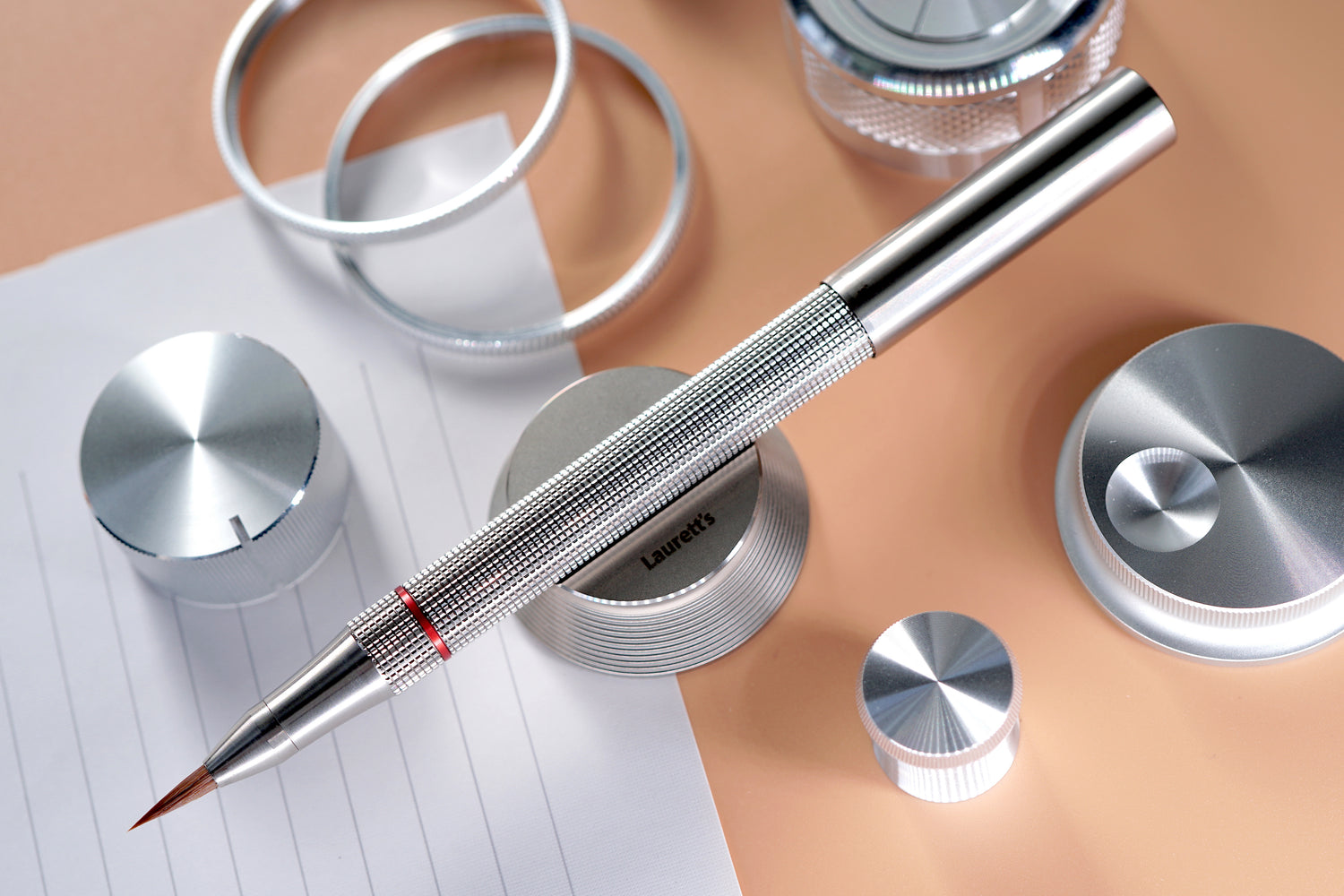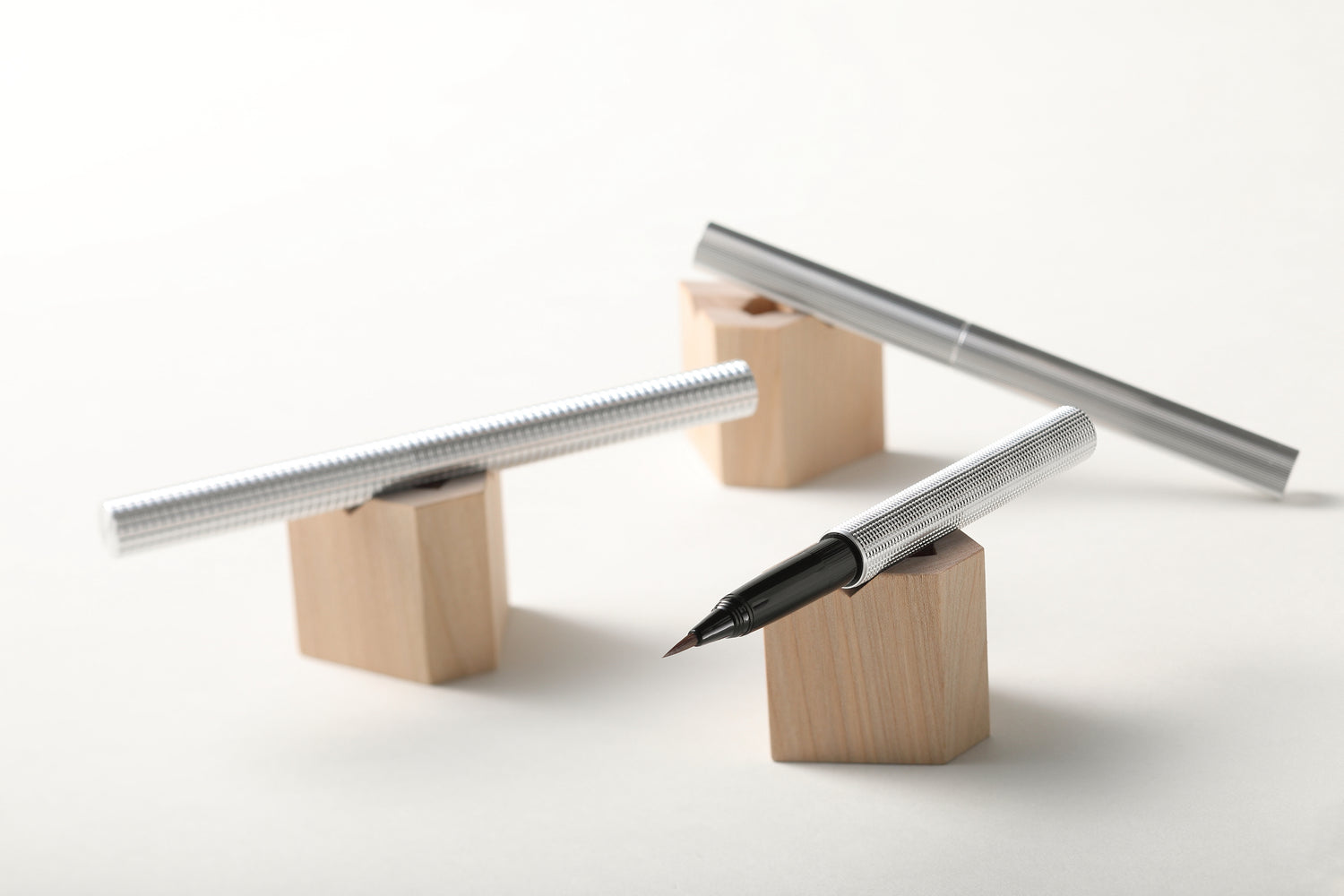 ISOT The STATIONERY OF THE YEAR Award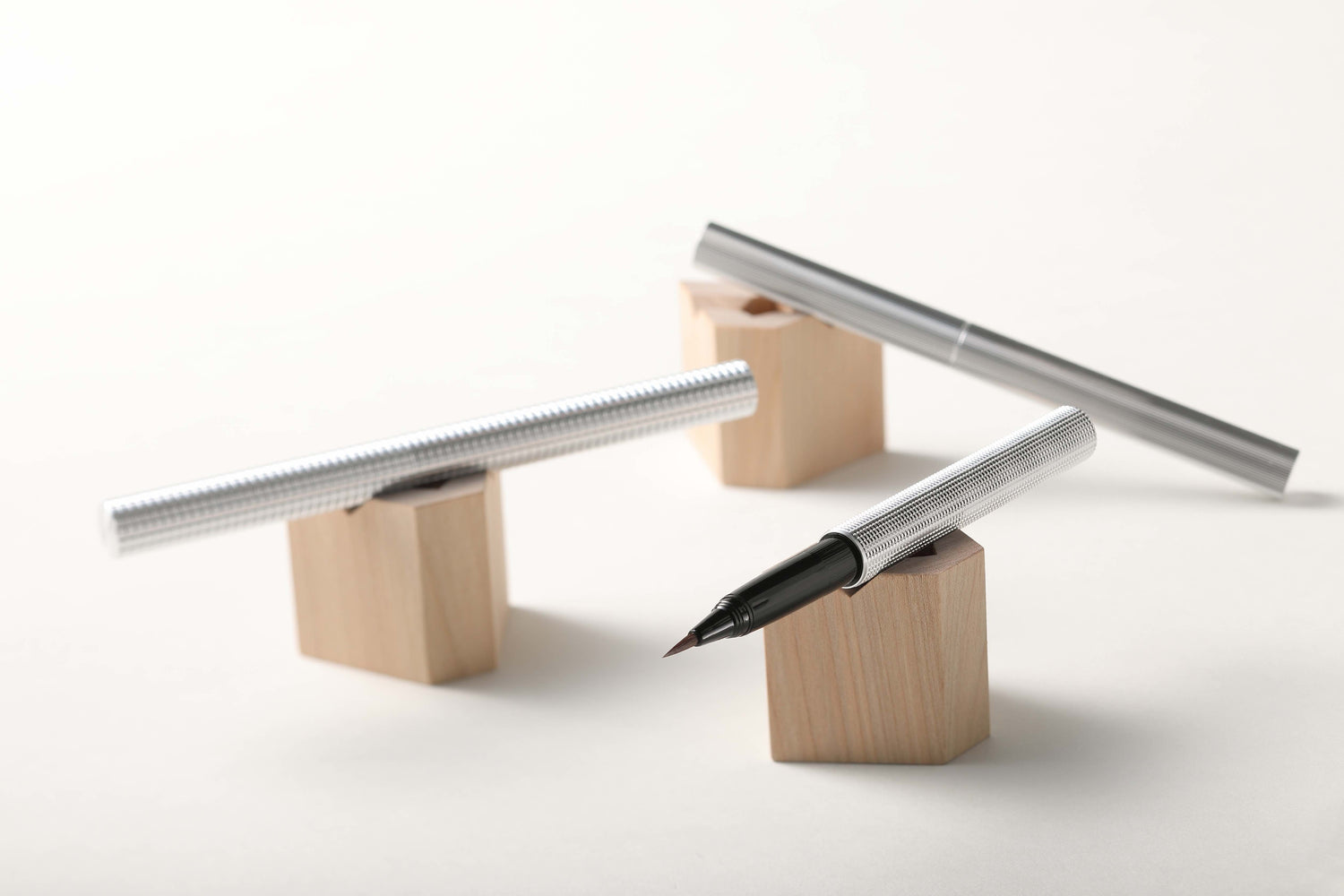 Tokyo International Gift Show LIFE×DESIGN